WCC 33rd Annual Meeting May 18-20, 2017
Join us in San Diego for our Annual Meeting!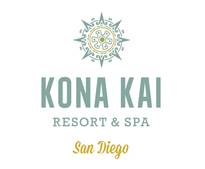 Sun, surf and sea create the tropical essence of the Kona Kai Resort. With a rich history steeped in the beat and bravura of Polynesian and Spanish Colonial, Kona Kai is a restyled creation of fresh, fun elegance punctuated by casual luxury.
San Diego is the ideal resort destination for all ages, business or pleasures. This one-of-a-kind resort puts you right in the middle of a host of exciting competitions, museums, exhibitions, shows and festivals, as well as San Diego's most popular destinations.
Kona Kai Resort and Spa
1551 Shelter Island Drive
San Diego, CA 92106
Reservations line 800-566-2524
West Coast Chapter Room Rates for May 17-20, 2017                     $189.00
Be sure to mention the ADSC 2017 Annual Conference block!  The negotiated rate is $189, including discounted overnight self-parking of $10 and $18 resort fee. Please note that the confirmation email is a template and does not automatically generate the negotiated concessions – however, they will be honored on property.
Hotel room block closed 4/18/17!
33rd Annual Meeting Schedule
5/18 Thursday
10:00am Golf Tournament at Coronado Golf Course (staggered tee times)
4:00pm Exhibitor Setup
6:00-8:00pm Welcome Reception
5/19 Friday
7:00am Breakfast
8:00am-3:00pm Education Session (lunch included)
11:00am Associates Committee Meeting
5:30pm Cocktail Reception with Silent Auction, followed by Dinner with Live Auction and President's Awards.  All accompanied by live music from the Nate Jarrell Trio.
5/20 Saturday
8:00am Breakfast
9:00am-12:00pm Board Meeting
Annual Board Meeting Agenda 2017 revised 5/2/17
Registration CLOSED April 18, 2017
Download a registration form here